Fun ways to teach matter!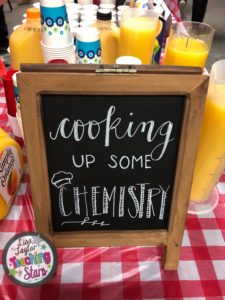 Wow! What an exciting day. We finished up our Unit on Matter with a "Cookin' Up Chemistry" Breakfast. It was a fun and yummy way to end our study of matter.
          Over the last four weeks, students have explored, discovered, and questioned matter's phases, physical and chemical changes, and the properties of matter. Through this exploration students gained an understanding of how matter can be described by its physical properties.  Students took notes and went through labs learning about the different properties of matter.