Getting students engaged after a long break
sometimes can be a little tricky! But
January Winter STEM Activities
includes five different STEM challenges that your
students will love! Students plan, design, engineer, solve problems, and
collect data as they are having fun during the winter season. Students are also learning many important
math and science concepts!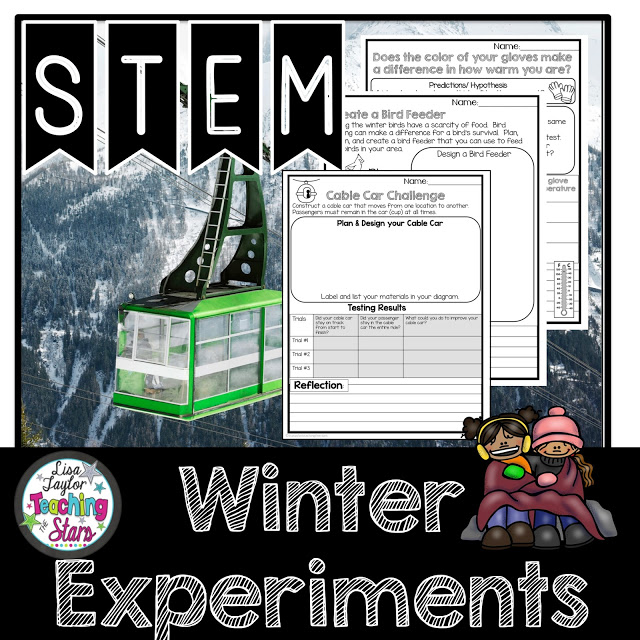 My students are always so engaged
when observing the changes that happen outdoors during the winter months.
Teaching students about nature and how that during the winter months birds have
a scarcity of food is extremely important. Students design and create bird
feeders using recycled materials. Students
get to solve a real problem by creating ways to feed the birds during the
winter months. My students loved this
activity so much several of them started researching more about birds!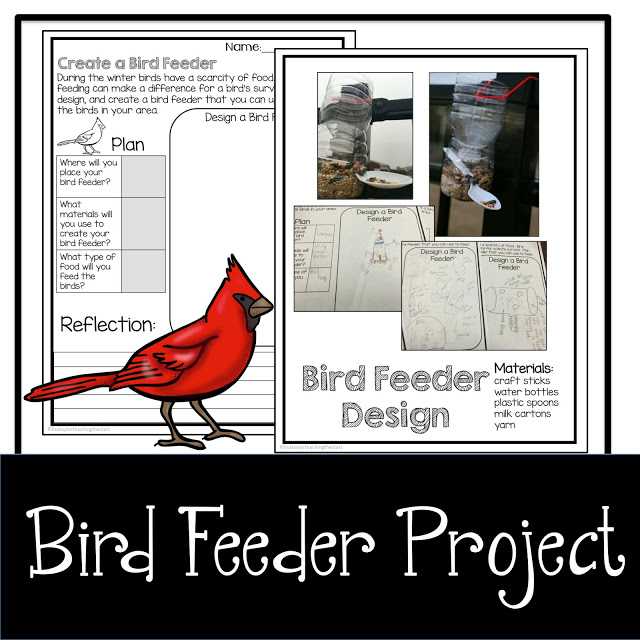 Another fun experiment to do with
your students during the winter months is conducting a glove experiment based
on colors. Students measure the
temperatures on the different gloves throughout the day! Students get to see how different colors
absorb the light.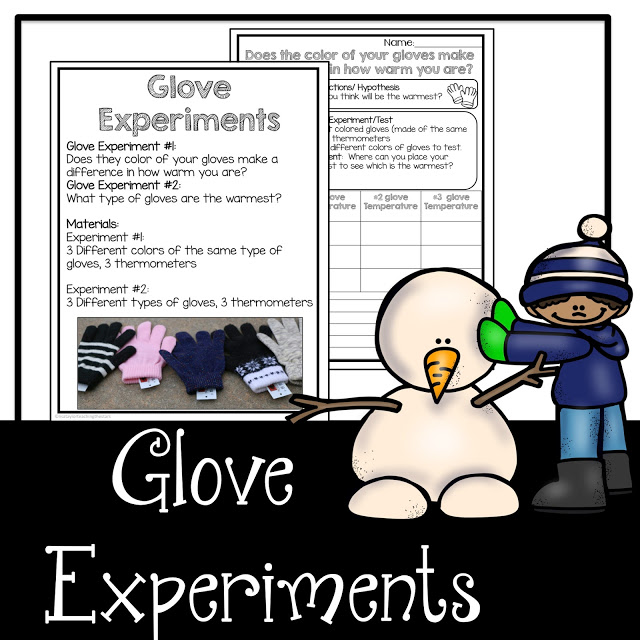 Winter Road Safety Experiment is an
experiment that students can test how different substances melt ice. Students will conduct experiments and test
their questions.
STEM Cable Car Project is one of my
favorite STEM projects. Students learn and design a cable car that will travel a distance safety carrying a passenger. Several of my students had been on a cable
car before so they had some prior knowledge of how cable cars work. I showed a picture of a cable car before my
students started designed their cable cars.
My students designed, created, tested, and redesigned their cable cars. My students loved seeing how their cable cars performed and how their passengers traveled throughout the journey!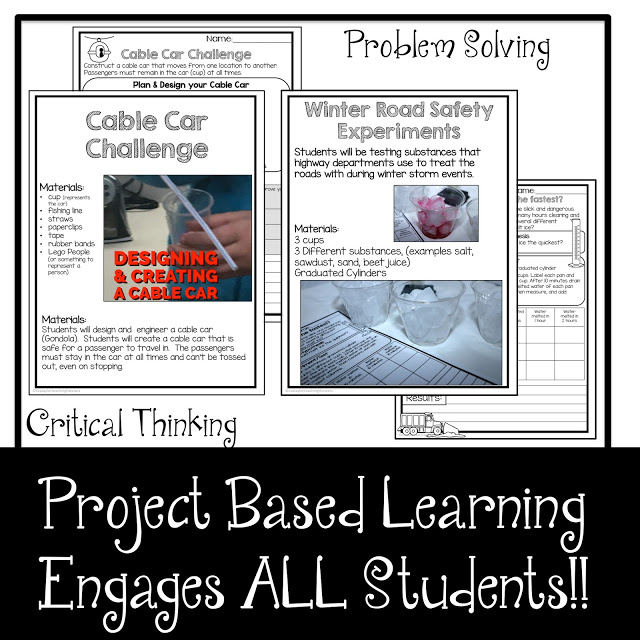 Activity 1: Students build bird
feeders using recycled materials
Activity 2: Students conduct a glove
experiment based on color
Activity 3: Students conduct a glove
experiment based on type "How warm are your gloves?"
Activity 4: Students conduct a Winter
Road Safety Experiment
Activity 5: Students construct Cable
Cars that can safely transport a passenger.
Getting students excited about
their learning is so important! Students
learned many important concepts throughout these STEM projects. Students measured, collected data, and
learned about how matter interacts with different substances.