Field Trip Fun
We had a great day of learning outside our
classroom today. We visited Crystal Bridges Art Museum and the Wal-Mart
Museum in Bentonville.
Crystal Bridges: Students loved looking at art and telling the story of it.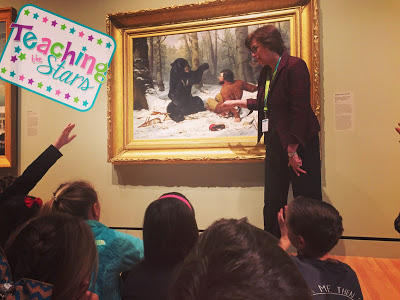 Students made up stories about what was happening during the painting. Their stories were very creative!
Wal-Mart Museum: Students
learned about Sam Walton's life and how Wal-Mart expanded from the 5& Dime
to a major retail giant. Students read and watched videos about how Wal-Mart started and how
it has expanded to many countries. Students looked into Sam Walton's office
where the entrepreneur made the decisions that impacted the retail world as we
know it. My students also enjoyed the ice-cream shop next
door.
The values of field trips are immeasurable! Field
trips give students experiences!