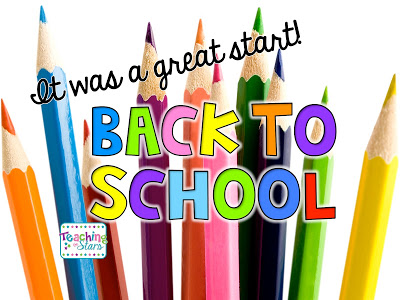 Wow!
Even though I have been so tired, it has been a great start to school! Creating an engaging classroom environment is so important for your students!
Great Classrooms!
These
are some Awesome Classrooms in my building.
I love visiting their rooms just to see what wonderful learning
environments they have created for their students! It's a "home" for their
students for the year!
Ms. Boles
teaches 2nd Grade!
I love her flexible seating crates
and her cute ABC rug! I love the colors she uses in her reading center. Look at that Lightbox! I'm
addicted to them. They are so fun in the classroom!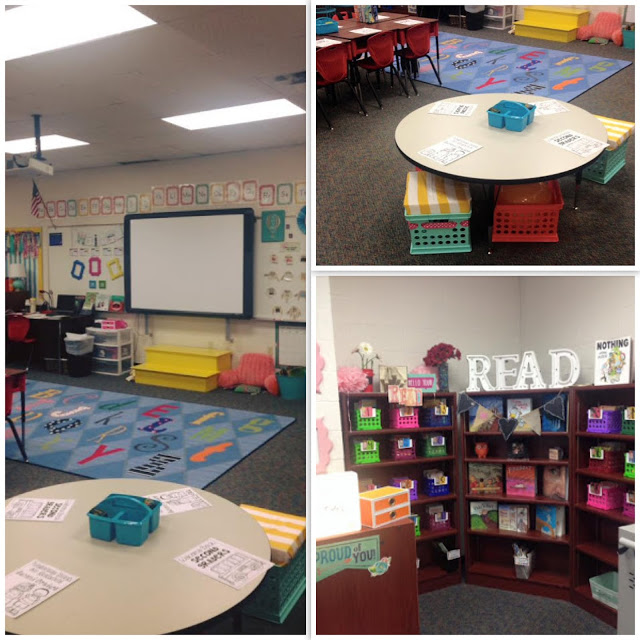 Mrs. Showalter's 3rd Grade Class
Mrs. Showalter has the cutest reading center!!
I love it and so does her students! The coffee table adds such a cute
touch, especially how she displays her books on it. Her magazine racks
are so useful. Who would have thought? (I'm on the look out for some of
those!)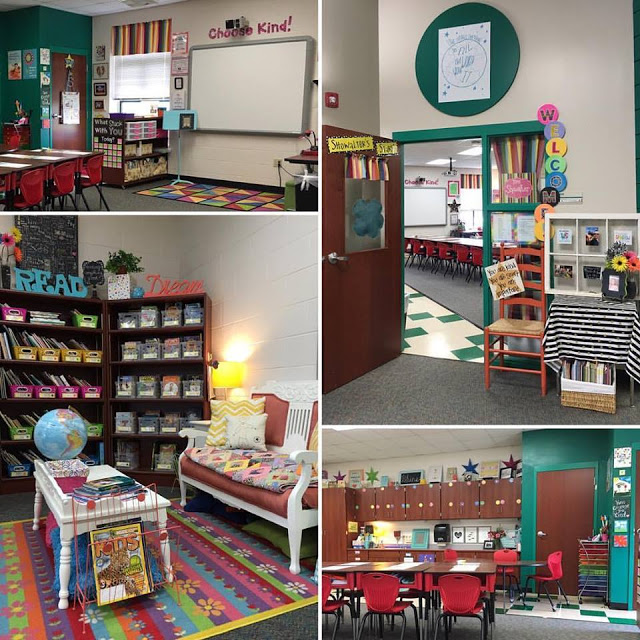 Mrs. Hernandez teaches 4th
grade!
She also has several flexible seating
choices in her room. (She has even more now!) I love her color theme throughout
her room. And she also has a LightBox!!! It's so inviting! She already has her
students' family pictures up! Wow!!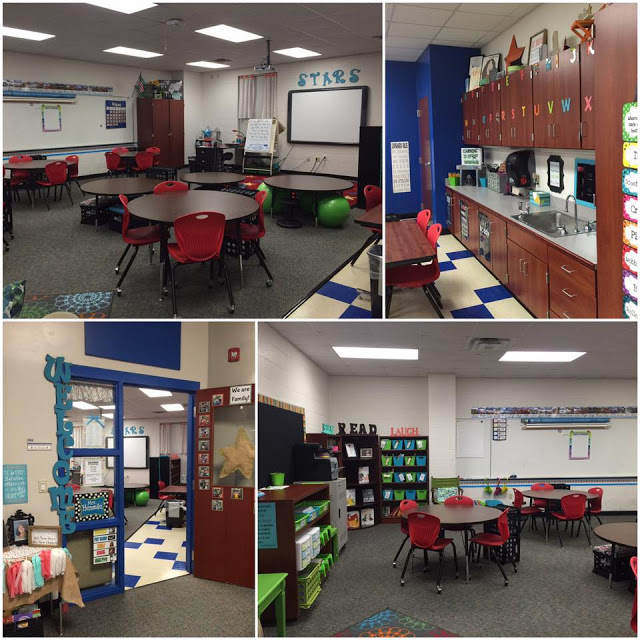 My Classroom
(After all those I shouldn't even post
mine!)
I have a lot of hard acts to follow, but I love working in a place that
creates such an inviting environment for our students. It just feels like home! Since I spend a
lot of time there I want it to feel that way! I love bright colors!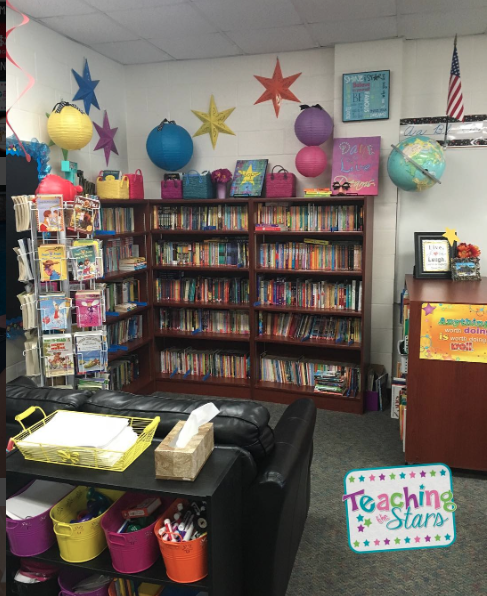 My reading corner is my favorite place in my room! I love to read and love to BUY Books too!!! My shelves are full!! (I have a problem in this area! I might need a 12 step program to stop buying books!)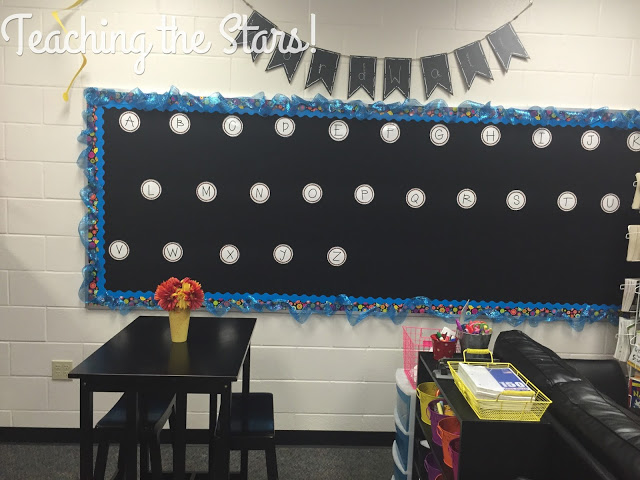 My Word Wall & Writing Center
I add all my content words to this word wall throughout the year! My writing center has fun scissors, markers, writing prompt cards, and paper for students to use during our Writer's Workshop!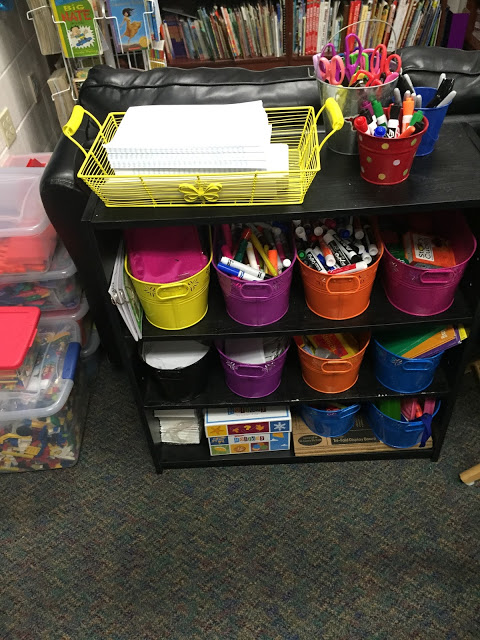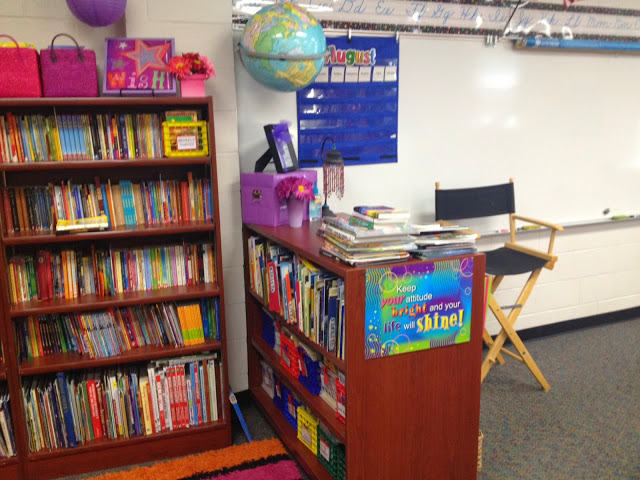 *I have a few flexible seating spots, but can't wait to add more! My students love sitting on the couch, director's chair, and the table. I just added a new Donorschoose Grant for some Gaiam Balance Balls! Fingers crossed!!
*Starting school is always such a tiring event! We want our classrooms to be Just Right for our students. After the first few weeks we will have more energy! (and hopefully I won't need to eat as much chocolate!)
*Let me know…
*What is your favorite spot in your classroom?
*Did you make any changes to your classroom this year?
*How do you use your Lightbox?