Classroom
Library:
Another
one of my favorite areas in my classroom is the "Classroom Library". I love books!
All kinds of books: picture books, chapter books, books in a series,
biographies, mysteries, etc. It's important to make your classroom
library an inviting place where students want to visit and read! Since I was a student that didn't like to
read, it is so important for me to "hook" my students with good books. That being said I have to know my books and
have them organized to be able to find my books. I organize my books by author's last
name. I used paint sticks and painted
them. Then I placed a letter on the end
and glazed over it. This helps my class
librarians put up the books.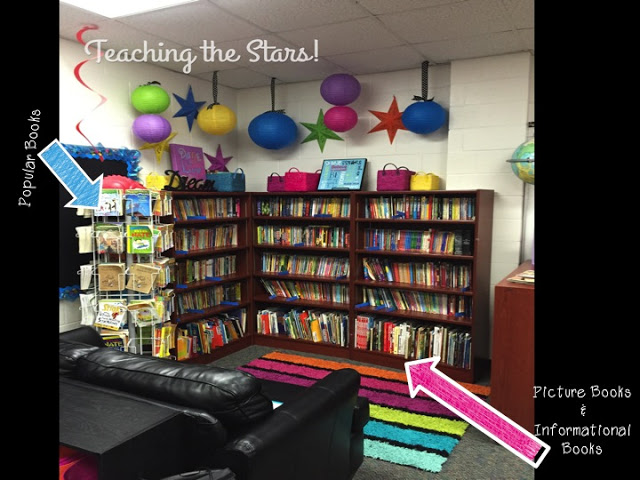 I
also have a comfy spot~ the black pleather coach. I love it because it wipes off very
easily. I have cards that are labeled with
different topics to mark my picture book areas.
This makes it much easier when looking for a content book for a
lesson. (Some topics are: Weather, Rocks
and Minerals, History, Biographies, Inventions, Animals, Insects, Economics)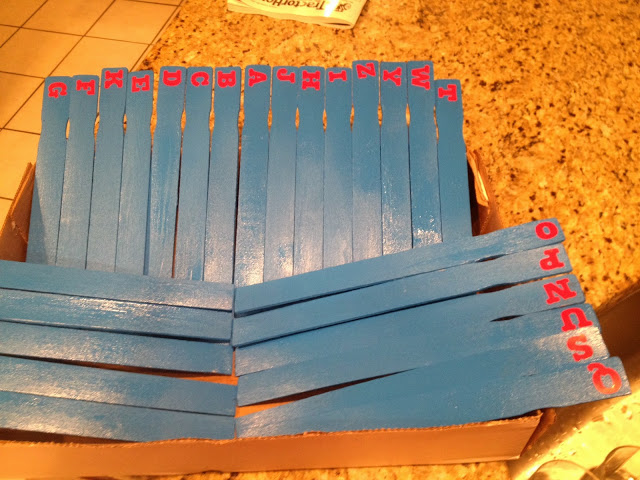 Paint Sticks with Sticker Letters