My Classroom
One
of my favorite things to do is to decorate my classroom for a new year, but
while I love the decorating I want it to support my students' learning! Creating a space that supports writing and
content vocabulary is extremely important.
This year I added a "writing center" to my classroom. I added all my writing supplies to the shelf
next to my writing table and a Word Wall. (Bright paper, stationary, stampers, pens) I love Word Walls. I feel that it
helps all learners add content vocabulary to their writing. It also helps build vocabulary of students who
are English Language Learners. I add words
when we cover them in class.
Click here to check my FREE Word Wall Letters. I also have word wall words in different content areas at my TPT store.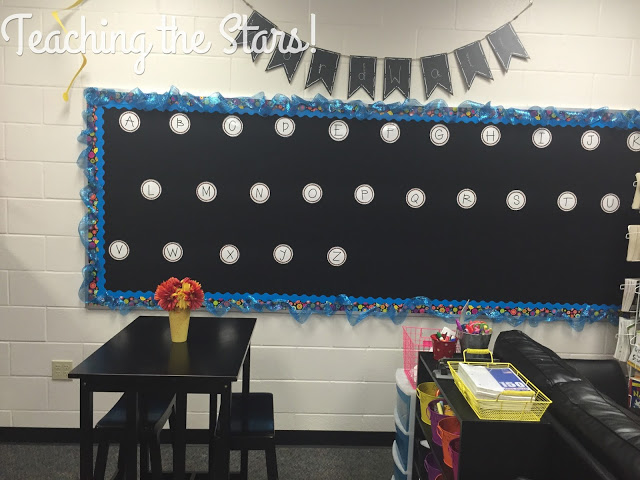 I love the chalkboard banner above my Word Wall