Do you have a STEM Makerspace set up in your classroom or school?
STEM is a great way to get students working on multiple subjects at one time. It combines science, technology, engineering, and mathematics into one and usually takes the form of an educational challenge for students to work through. Sounds fun, right?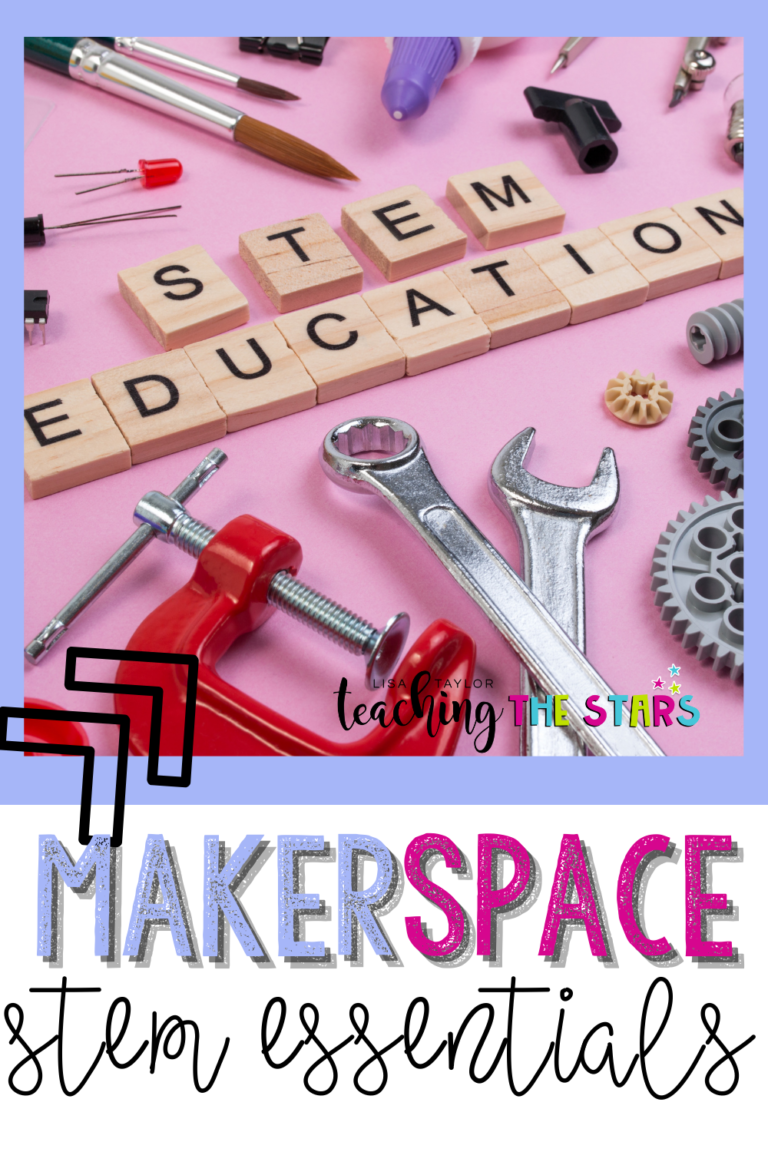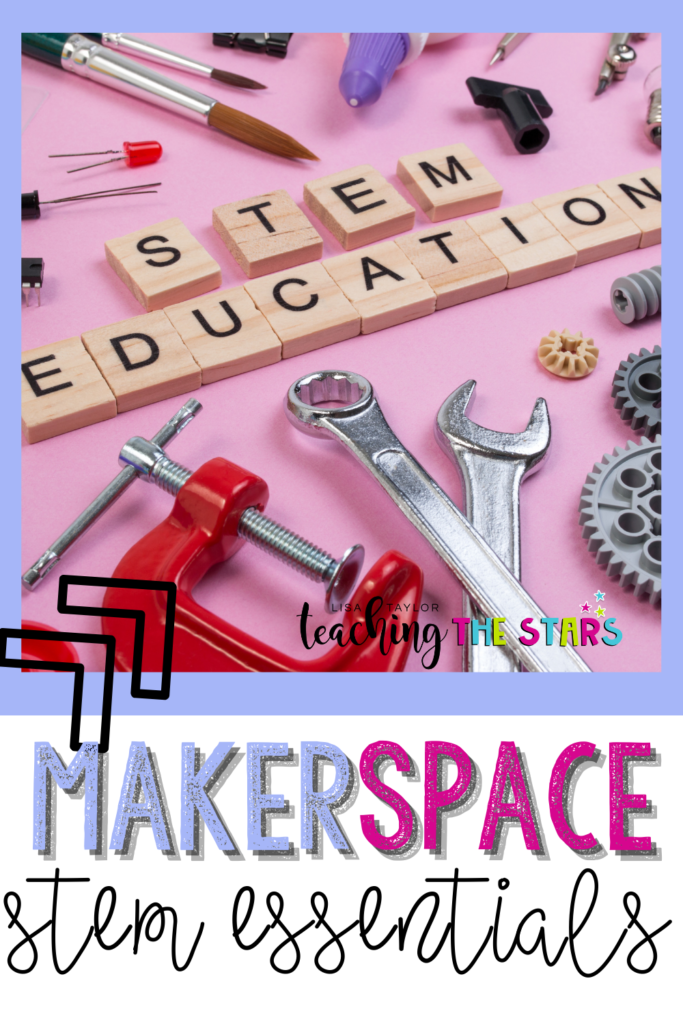 To optimize time working on STEM in the classroom, I like to have a designated area, or Makerspace, that we can use again and again.
What is a Makerspace?
Makerspaces, also called Tinkering Labs, Learning Labs, or even STEM Labs, are essentially dedicated spaces for hands-on STEM learning. These spaces are great for allowing students to use their creativity to explore and learn different STEM concepts.
What makes a good Makerspace?
There are so many things you could include in your STEM Makerspace, the sky really is the limit here! Here are some of my favorite supplies to have on hand for the perfect STEM Lab or Makerspace.
I hope these ideas help you get the perfect STEM Lab set up for your students. What are your favorite items to have in your Makerspace? Let me know in the comments! For some fun STEM activity ideas, check out some of my favorites here!