The end of the year is rapidly approaching! How excited are you? The end of the year is so fun for us and the kids. If you're looking for a way to end the year with a bang, you have to try some easy end-of-the-year STEM challenges!
Quick stem challenges are the perfect way to get students engaged in STEM thinking while having fun. This means you can easily add it to your lesson plans or even your class parties! Something I love about STEM is that a lot of times, students don't even feel like they're learning.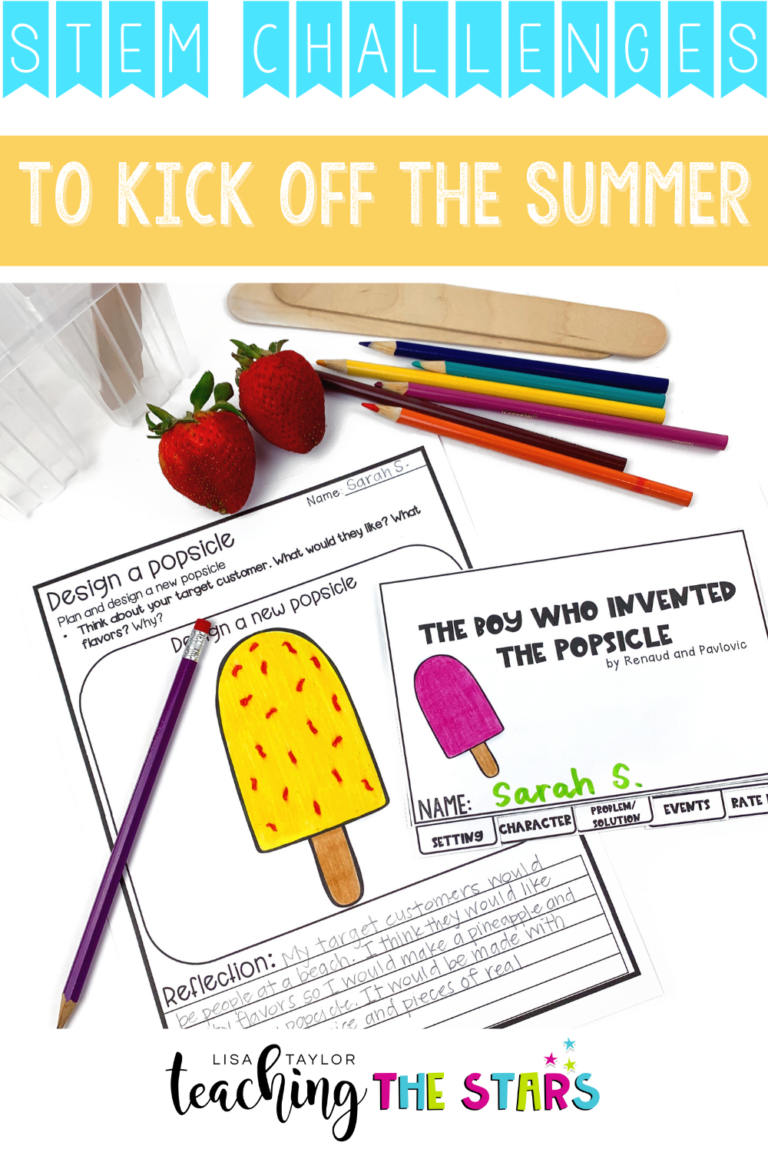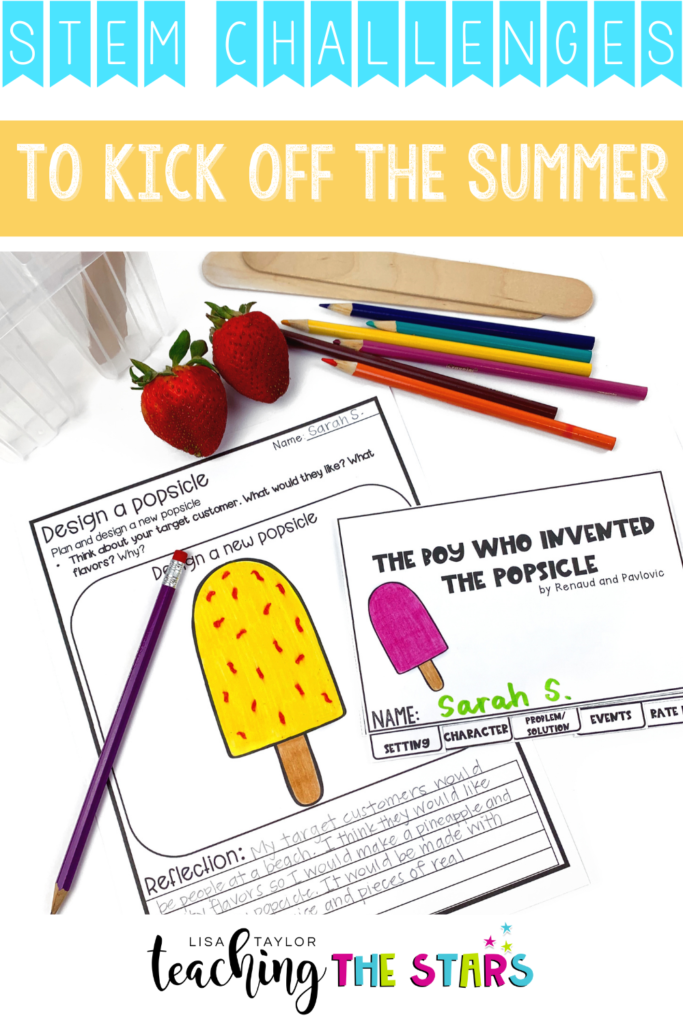 If this sounds like something you'd love to do but you're a little confused about how it all works or what makes a good STEM activity- let's start with the basics!
What is a STEM challenge?
STEM challenges are hands-on activities where students can research, design, engineer, and build solutions to the problems they are presented with. You can use any resources you have on hand to really encourage creative thinking! This encourages students to use their creativity, problem-solving skills, math skills, and more!
What are some STEM project ideas?
The sky is the limit with STEM! You can turn any project into a STEM activity with a little planning. For tons of STEM activities, make sure you check out my activities here.
Looking for some great end-of-the-school-year STEM activities for kids? I have you covered! Here are two of my favorite STEM resources.
Have students create some snazzy end-of-the-year awards! These STEM awards require students to use simple supplies like tin foil and cups to create an Oscar! Once all of the trophies are done, hand them out to students Hollywood award show style. This is a fabulous way to reward students for all of their hard work this year and make them feel special.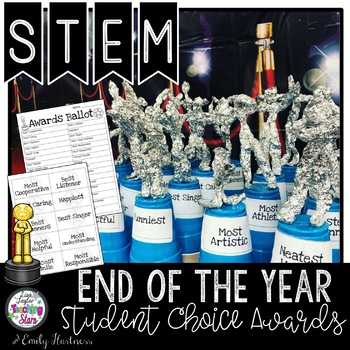 These STEM challenges for kids are the perfect way to kick off the summer season. This resource connects to the book The Boy Who Invented the Popsicle by Anne Renaud and Milan Pavlovic and it is sure to be a hit. This popsicle STEM activity allows students to research the invention of popsicles and Frank Epperson, the inventor of popsicles. Students will compare entrepreneurs and inventors. Students will problem solve and think critically as they complete their challenges. Connect research, history, economics, and STEM!
Both of these STEM activities are perfect for ending the year on a high note. If you are learning from a distance, don't worry. There's still plenty of STEM fun to be had. For end-of-the-year virtual STEM activities, check out these STEM challenges.
If you are looking for more end-of-the-year celebration ideas, check out these ideas.